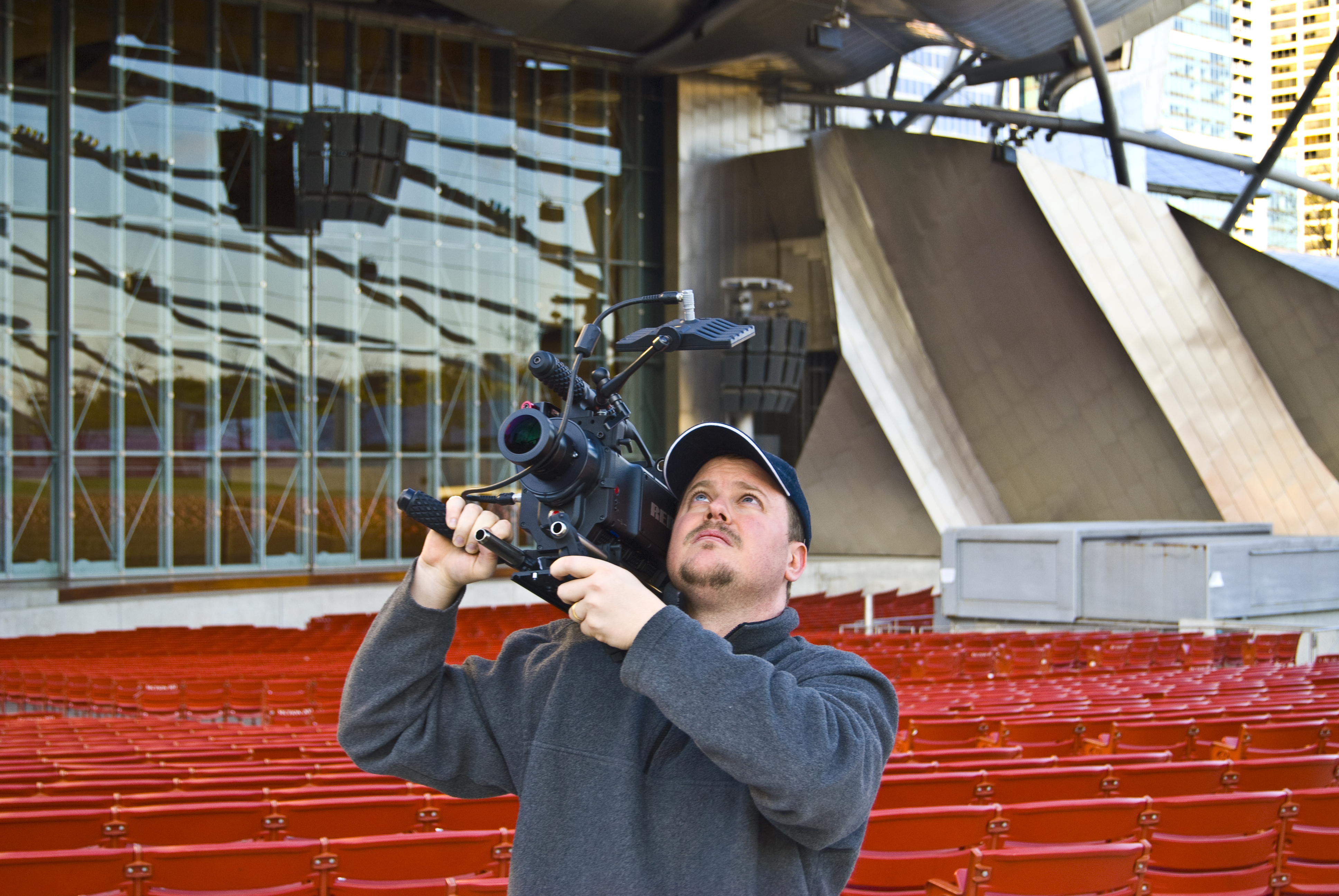 Chicago, IL USA – Specialty cinema producer and consultant Matthew Mascheri of Dome3D LLC will help lead several professional development sessions targeted to digital dome cinema ("fulldome") at the annual IMERSA Fulldome Summit, Feb 14-17 in Denver. Mascheri will address such topics as live action capture, time lapse photography and production work flow, all with demands unique to the fulldome format.
"At present, most fulldome theaters are in planetariums, science centers and educational institutions, but the medium has attracted the attention of producers and developers in themed entertainment, military training and special events, and I believe will now rapidly branch out to those and other sectors," says Mascheri, who has had 15 years experience with fulldome cinema production. "Many industries can see the appeal and potential benefit of immersive dome exhibition. I'm pleased to work with IMERSA to help spread fulldome awareness and help incite fulldome innovation."
Held at the Denver Museum of Natural History, the IMERSA Summit includes 2 days of professional development workshops (February 14-15) followed by a conference (Feb 15-17). Keynote speakers are Ivan Dryer of Laserium and Barry Clark of Telenova Productions. The Summit attracts theater operators, attraction developers, media producers and distributors, technicians and system providers. IMERSA fosters dialog between overlapping industry sectors; its affiliates include the Themed Entertainment Association (TEA), Giant Screen Cinema Association (GSCA), Producers Guild of America (PGA) and International Planetarium Society (IPS). More information: www.imersa.org
Matthew Mascheri's professional development sessions

at IMERSA Summit 2013
Thurs Feb 14

Acquisition of live action and time lapse photography for fulldome
Hands-on session. Co-presenters: Jim Arthurs of Image Shoppe and Jess Wellington, video producer at Denver Museum of Nature & Science.
Panoramic stitching & HDR (high dynamic range) acquisition/processing of stills for the dome
Co-presenter: KaChun Yu, curator of space science, Denver Museum of Nature & Science.
Fri Feb 15

Stories from the field, Shooting Live Action Fulldome
Co-presenters: Jim Arthurs and Robin Sip of Mirage 3D
Intro to panoramic photography for the dome
Co-presenters: KaChun Yu and Jane Crayton
Image library
SpacePark360 Black Hole Coaster still
SpacePark360 Poster Master (66 Megs)
About Matthew Mascheri
For some 15 years, Matthew Mascheri has been involved in creating content for fulldome productions.
Prior to graduating from Columbia College, Matthew was employed by the Adler Planetarium in Chicago as a part-time artist and animator. He was hired on full time as an Electronic Technician / Artist after graduation, and worked on one of the world's first fulldome systems, Evans & Sutherland's StarRider™. This real-time system allowed Matthew to explore the visual language of the dome, and develop a strong understanding of fulldome imagery and work flow. During his tenure at the Adler, Matthew played key roles in transitioning the Adler to an upgraded system (the E&S Digistar3), and as Producer / Director of the Production Department, he helped develop the Adler into a production facility. In 2005 Matthew was appointed the Digistar Users Group Standards Committee Chair for his efforts in communicating with other organizations and peer-to-peer assistance.
Today Matthew is the President of Dome3D LLC, an award winning creative media and consulting business which focuses on fulldome cinema. Matthew is the co-producer of the fulldome shows SpacePark360, Amp's Amazing Night Flight, and has contributed to numerous other fulldome productions. His clients include planetariums and science centers around the world, and he has worked on unique projects that have involved NASA, professional sports teams, and even sky diving facilities. Matthew continues to develop and refine production work flow methods for immersive cinema display, and is looking to bring fulldome to new markets.
About IMERSA and the 2013 Fulldome Summit in Denver, Feb 14-17
IMERSA - Immersive Media, Entertainment, Research, Science & Arts - is an international non-profit professional organization that celebrates and promotes immersive and fulldome media for education and entertainment in planetariums, schools, museums, cinemas, events and attractions. Mandated to raise the profile and professionalism of its members, IMERSA bridges many disciplines including researchers, artists and technicians. IMERSA is a driver and nexus for communication, collaboration, experimentation, education and promotion of digital immersive media in a variety of formats and functions. Visit www.imersa.org
"Innovations in Immersive Storytelling" is the theme of the IMERSA Fulldome Summit, 14-17 February at the Denver Museum of Nature & Science. The event is attended by operators, content creators and distributors, producers and vendors serving planetariums, giant screen cinema and themed attractions - all converging markets because of digital cinema. The Denver Museum of Nature & Science will be the setting for the annual IMERSA Summit, preceded by two and a half days of fulldome (digital dome video) professional development sessions.
Areas of focus will include sound design and audio, cross-platforming from fulldome to giant screen and vice versa, designing a fulldome curriculum in schools, scripting and story for fulldome shows, and setting up fulldome theaters as multipurpose spaces. There will be a series of curated screenings, a Fulldome Innovation Salon for networking, product demonstrations and content sharing and a Creative Video Lab. More information: www.imersa.org/summit.