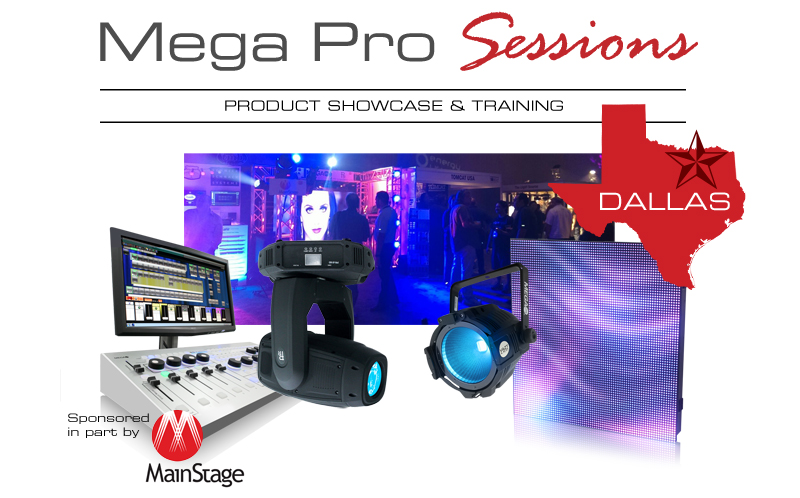 Last month, Mega Systems, Inc. announced the launch of Mega Pro Sessions - a series of training and product showcase events touring the US in 2014. Participants receive lighting control software training and have the opportunity to see the latest innovations in lighting, audio and video. The first events are scheduled for Southern California and Arizona this month. Now, Mega Systems, Inc. will be taking Mega Pro Sessions to Dallas, Texas on February 5!
The sessions will provide hands-on training on Enlighten Lighting Control. Participants will have the opportunity to learn on the Enlighten ONE Console, the all-in-one solution for productions, stages and houses of worship. Two courses are being offered; one each for beginners and experience users. In the "Enlighten 101" course participants will learn the software interface, the foundations of controlling fixtures and creating looks. In the "Enlighten 201 – Advanced Programming and Media" course, participants will learn advanced techniques such as matrixing and video control. At the end of the course, each person will receive a certification on Enlighten Lighting Control.
The Product Showcases will be held throughout the day. Mega Systems, Inc. will be demoing new gear from Mega-Lite, PR Lighting, Dicolor, RGBLink, Biema and OMEGA Truss. Everyone is welcome to come. Refreshments and snacks will be provided.